Automate your Mobile Infrastructure
to Save Time and Reduce Complexity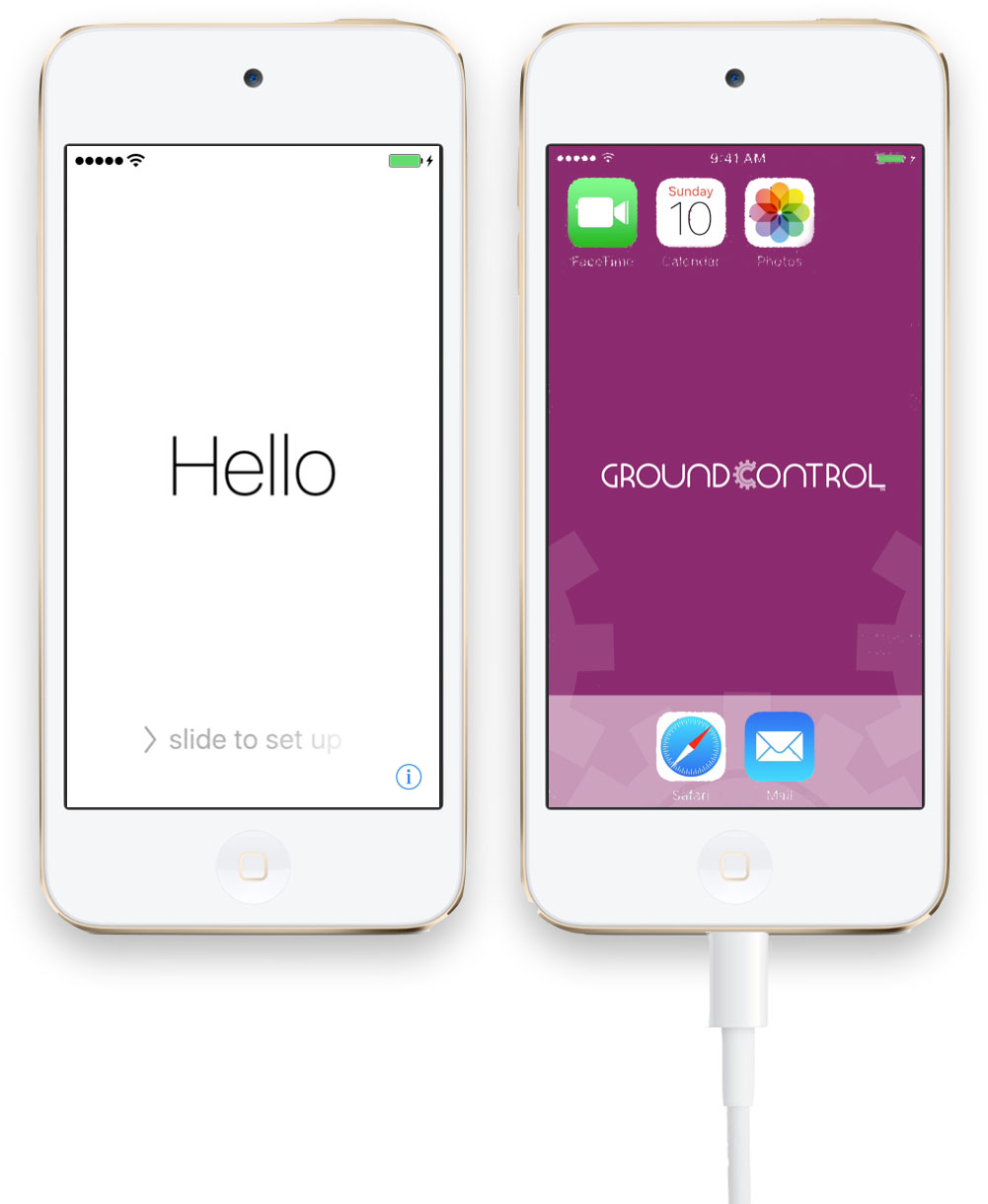 GroundControl is a unique system to orchestrate your mobile tools, dramatically reducing the number of steps it takes to get devices set up and kept running. In a single step, GroundControl supervises, activates, and restores iPhones, iPads, and iPods — automatically and predictably.
GroundControl extends and controls your current MDM system — VMware AirWatch, MobileIron Core and Cloud, IBM MaaS360, and Citrix XenMobile — and takes full advantage of Apple's DEP. Because GroundControl is cloud-based, software issues can be resolved in the field, and devices can be reprovisioned remotely without any downtime.
Create automated workflows to trigger anything from small changes — such as entering single app mode — to controlling the timing of efficient iOS and app updates. GroundControl can even self-heal misconfigured devices, eliminating downtime and creating immediate ROI.
Accelerate DEP by 2x or More
No Attention Required
GroundControl speeds your iOS deployments in two ways. First, we're simply quicker at iOS updates, activations, and resets. Second, by automating steps like WiFi login, setting prefs, and MDM enrollment, GroundControl requires no attention from staff. This means you can set up hundreds of devices simultaneously, even across the globe.
If you don't have Apple's DEP, you'll get even more benefits. GroundControl is the only system to supervise iOS device using Windows PCs, unlocking dozens of new controls hiding within your MDM server.
Protect Your Customer's Privacy
Again and Again
Automate a cycle of "Setup/Use/Erase/Repeat" and suddenly you are protecting patient and customer data better than ever before. Dozens of hospitals and retailers are doing exactly the same today, with apps such as Epic MyChart Bedside, Epic Rover, Voalte, PatientSafe, Mobile Heartbeat, mobile Point of Sale, and kiosks.